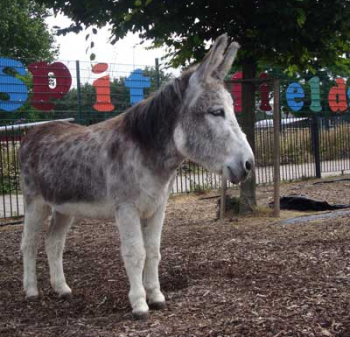 Who are Spitalfields City Farm?
Spitalfields City Farm is an urban farm located in the vibrant, multi-cultural area of Tower Hamlets.
Why did Spitalfields City Farm get involved with the Zero Emissions Network?
The farm staff were keen to cut their travel emissions from taxi use and were advised by the Zero Emissions Network that they start using eConnect cars who operate with 100% zero emission fleet, including the Nissan Leaf Tekna and Tesla Model S.
How did it benefit the farm?
Having tested and tried the new taxi firm in 2015, Spitalfields City Farm travelled 243 miles and saved up to 105kg of C02 and 121mg of NOx over 15 months. The farm were also able to obtain regular reports from eConnect cars on how much emissions were being saved in comparison to using firms which operate petrol/diesel fleets. 
The Spitalfields City Farm are also partners on the ZENCARD and offer 10% off at the farm shop. 
Interested in using zero emission car services? Get in touch with the form below.