Submitted by

Laura Parry

on Wed, 2017/10/11 - 11:07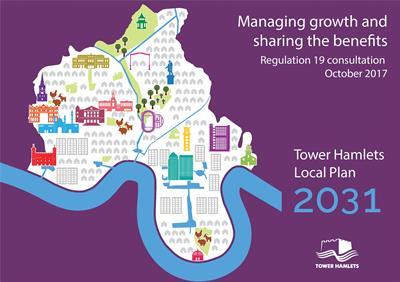 Residents have six weeks to tell Tower Hamlets Council whether its draft Local Plan, which sets out the guidance for development and future investment decisions until 2031, is sound and legally compliant.
Consultation on the draft plan opened on Monday 2 October 2017 and closes on Monday 12 November 2017. It is being used to ensure the Local Plan's policies are positively prepared, effective, justifiable and consistent with national policy and the legal requirements and procedures set out in the regulations.
John Biggs, Mayor of Tower Hamlets said:
"Local people and our key stakeholders have helped shape the vision for Tower Hamlets up to 2031.   They have helped us set out what types of development should take place, where and how they should be delivered and how we should protect the borough's heritage assets.
"This final stage of consultation ensures the plan is fully scrutinised and fit for purpose. I would urge people to take part in the consultation."
Have you responded to the consultation yet? Read the draft Local Plan and have your say here.