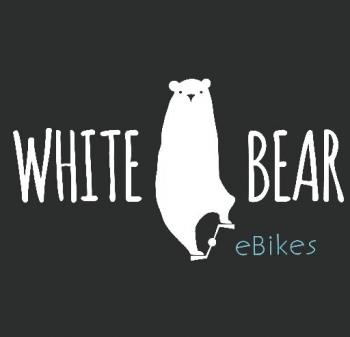 Who are White Bear?
White Bear is a company that sells premium quality e-bikes in Tower Hamlets and joined the ZEN in February 2016.
Why did White Bear get involved with the Zero Emissions Network?
White Bear wanted a flexible way to move their goods from base to client. The Zero Emissions Network helped them set up a Zip Car account, with a year of free membership.
How did it benefit the business?
The business can now hire vans quickly and easily, whenever they need. This saved the hassle and expense of buying and running their own vehicle.
"As our business has grown we needed to use vans to collect and deliver our eBikes to clients. We didn't want to have the hassle of running our own van fleet and we did the figures which showed for us it's cheaper to just rent Zip Vans when we need them. We were able to use ZEN's offer of one year free business membership of Zip Car to get access to a network of vans, which is simple for our drivers to book. This way we can scale up our van fleet for large deliveries. This has been remarkably easy and as a company which is determined to improve the way we get around our cities we are happy knowing that it's at least one less van on the road." Hugo, Founder and CEO, White Bear
Interested in joining a car club? ZEN business members get free 1 year membership, 3 drivers and £100 free driving credit to use over 3 months with Zip Car. Get in touch with the form below.