Submitted by

Patrick Donnelly

on Fri, 2017/11/24 - 12:47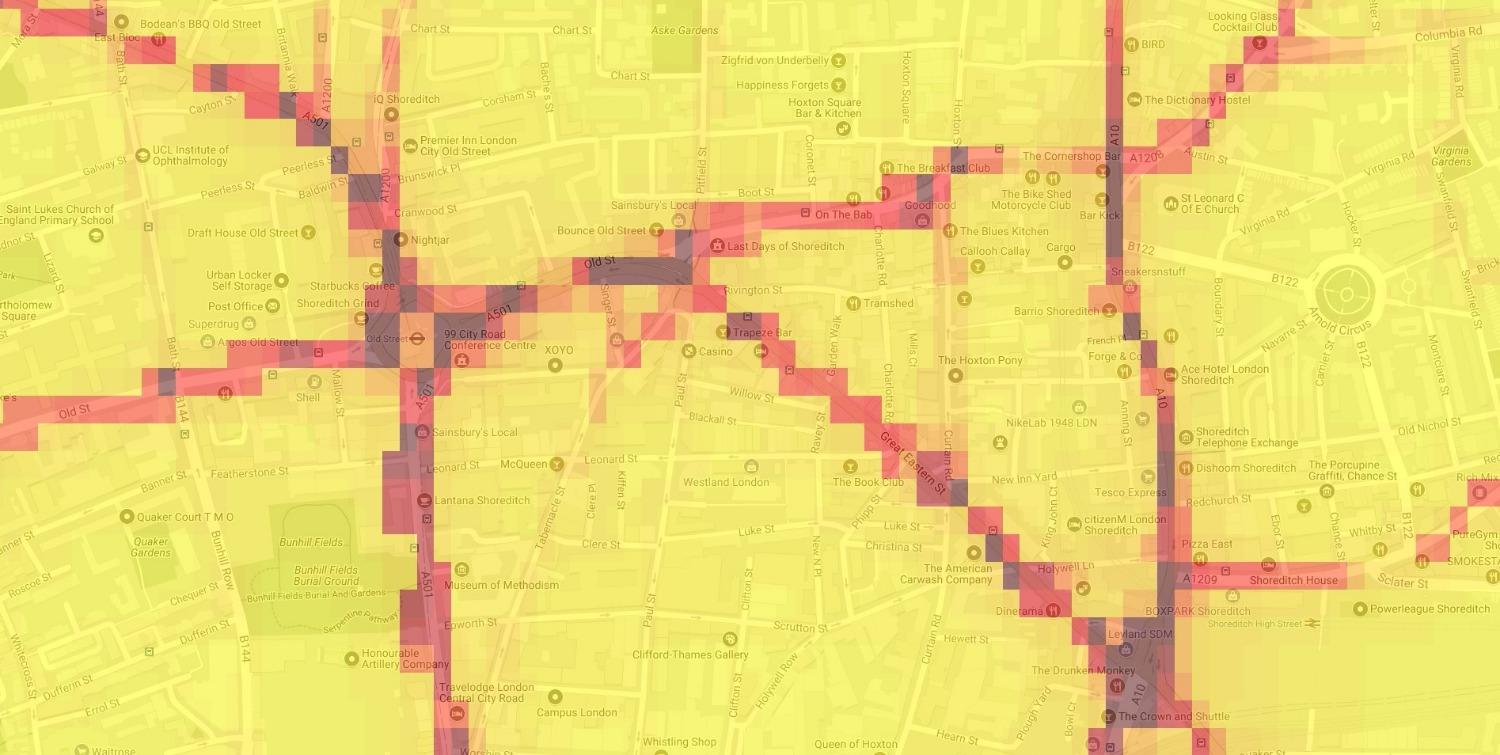 We are proposing to create two Ultra Low Emission Street zones in Shoreditch. These are streets where we are going to support and prioritise low pollution transport so that we can reduce the harmful effects of pollution in the City Fringe.
We are proposing to create two time-restricted pedestrian, cycle and ultra-low emission vehicles (ULEV) zones. Vehicles that are not classed as ultra-low emission would not be allowed to enter the streets between 7am-10am and 4pm-7pm. Access would be maintained for residents and businesses located in the zones to enter during the closure if their vehicles are registered for a permit. Deliveries can still be made nearby during the hours of operation or during the 18 hours of the day that the restrictions do not operate.
The zones were chosen because they feature:
areas of high pollution
important commuter routes for pedestrians and cyclists
conflicts between vehicles on these routes
concerns from local businesses and residents on the number of vehicles accessing these areas.
The roads that this will affect are shown in the maps below.  A full consultation will be launched shortly but if you want to know any more ahead of this then please email patrick.donnelly@hackney.gov.uk.