Submitted by

Patrick Donnelly

on Tue, 2017/07/18 - 15:32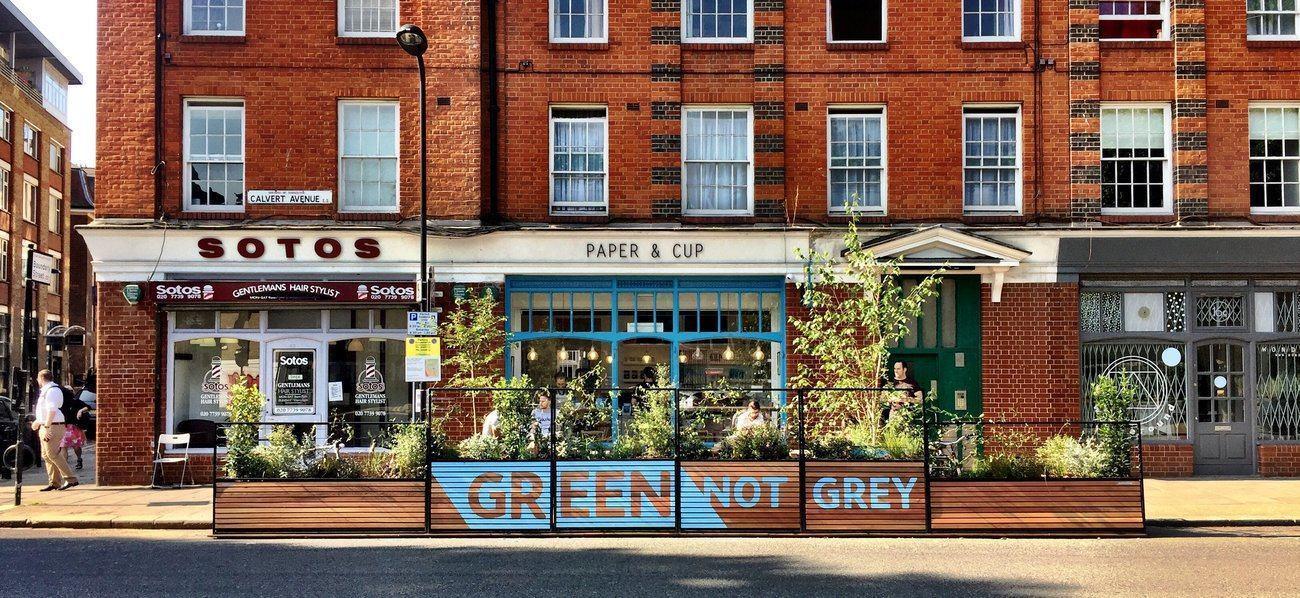 This June the first parklet was delivered as part of the City Fringe Low Emission Neighbourhood. This accessible parklet was designed in conjunction with Meristem design to provide 8 cycle parking spaces, seating, shade, planting and lighting - transforming a space that would normally be occupied by two cars. The simple modular design allows it to be constructed in two days and offers the option to upgrade or replace parts easily. It has already become a focal point for the area with its striking design and provision of new public space.
We're now working with 'Paper & Cup' to see what impact the parklet has on takings – anecdotally the café manager believes takings are up 20% on some days – and will provide a full update once the parklet has been in place three months. 
A number of businesses have now enquired about removing the car parking outside their business to provide their own parklet and we are working with the Zero Emissions Network grants scheme to provide the additional incentive to businesses to fund their own.
"'The parklet is a positive and beautiful addition to the community around Calvert Avenue for many reasons. It has added space to enjoy the area and to be outside, it has deprioritised polluting traffic and prioritised clean air and it is built with quality and creativity. Coincidentally, a wonderful partnership with SCT has emerged. We help men and women in their recovery from addiction and the parklet and the team behind it have linked in with our social enterprise coffee shop, Paper & Cup, and our gardening training and volunteering programme to provide positive social impact, in addition to the environmental impact." Steve Coles, CEO, Spitalfields Crypt Trust.